HairTru Vitamins
Regular price
Sale price
$9.95 USD
Unit price
per
Sale
Sold out
Introducing the Detangling Brush - our unique spiral hairbrush designed to tackle even the toughest tangles with ease! Say goodbye to painful brushing and breakage, and embrace a smoother, healthier hair care routine with this innovative hair brush. Perfect for all hair types, from fine to thick and curly, this one-of-a-kind spiral hairbrush is a game-changer for your daily hair care routine.
🌟 Key Features:
Unique spiral design: The revolutionary spiral design of our brush ensures smooth, tangle-free brushing without the pain or damage associated with traditional brushes.
Flexible bristles: The brush is equipped with soft, flexible bristles that glide through your hair effortlessly, minimizing breakage and reducing hair loss.
Ergonomic handle: The comfortable, easy-grip handle allows for precise control during brushing, making it a breeze to detangle even the most stubborn knots.
Lightweight and portable: Our Detangling Brush is perfect for on-the-go styling, fitting easily into your purse or gym bag for quick touch-ups and hassle-free hair care.
💇‍♀️ Benefits:
Effortless detangling: The unique spiral design and flexible bristles work together to detangle your hair gently and efficiently, reducing breakage and promoting healthier hair.
Reduces frizz and static: Our brush helps to evenly distribute your hair's natural oils, resulting in smoother, shinier, and less frizzy locks.
Minimizes hair damage: The gentle action of the Detangling Brush reduces the risk of hair damage and split ends, leaving your hair looking and feeling healthier.
Suitable for all hair types: Whether you have fine, thick, curly, or straight hair, our Detangling Brush is designed to handle it all, making it a versatile addition to your hair care arsenal.
Transform your hair care routine with our Detangling Brush - the unique spiral hairbrush that makes detangling a breeze! Experience the difference for yourself and enjoy smoother, healthier hair with every use.
Share
View full details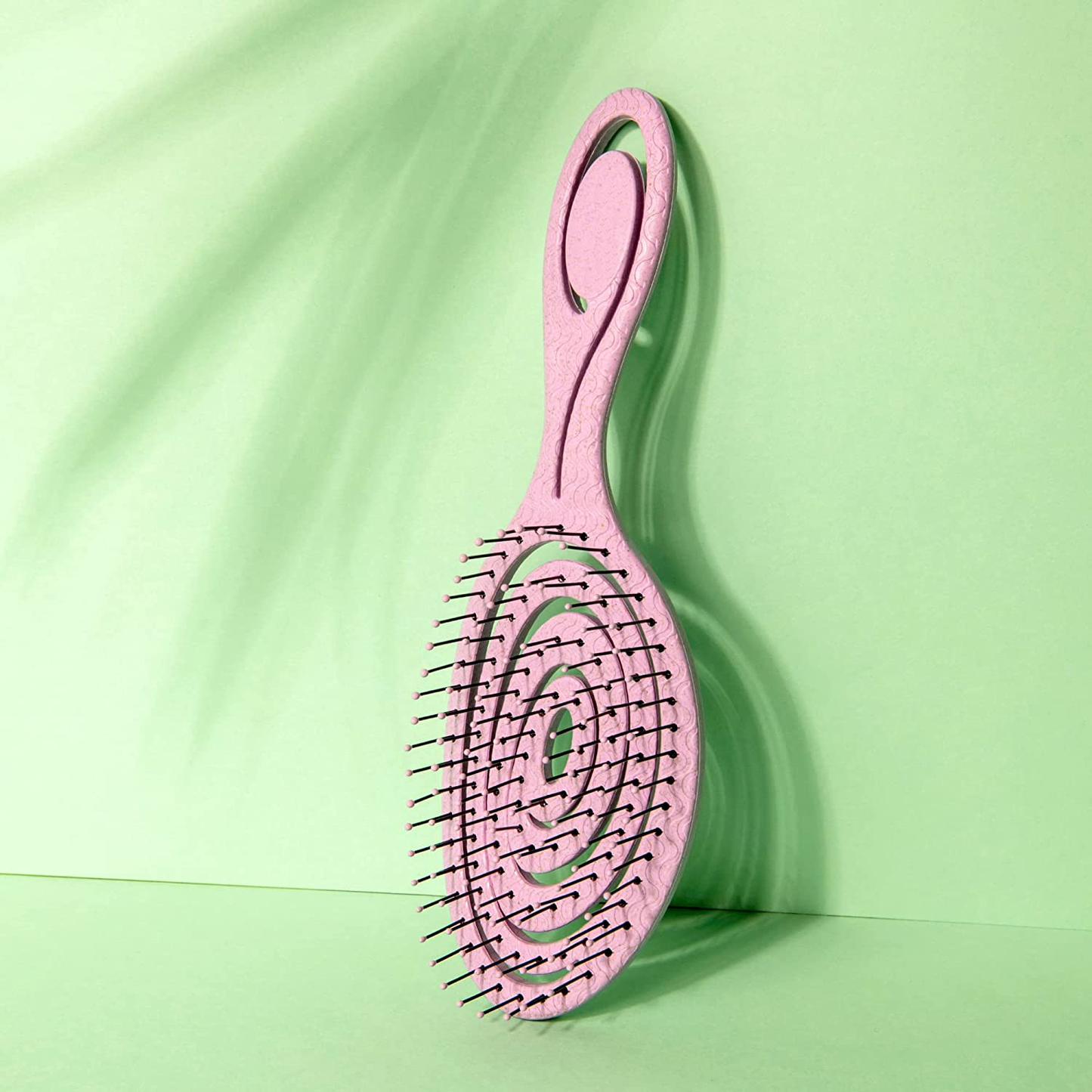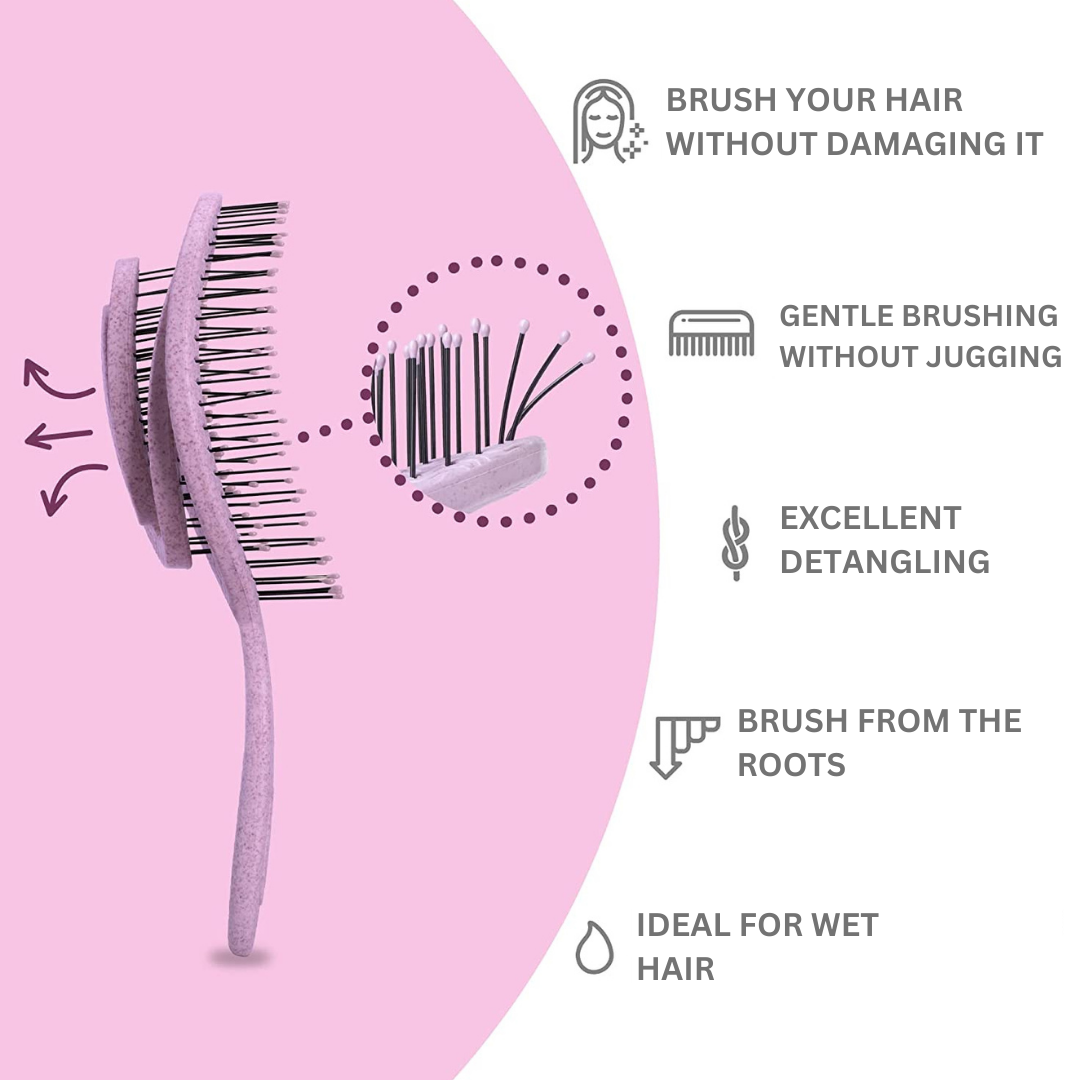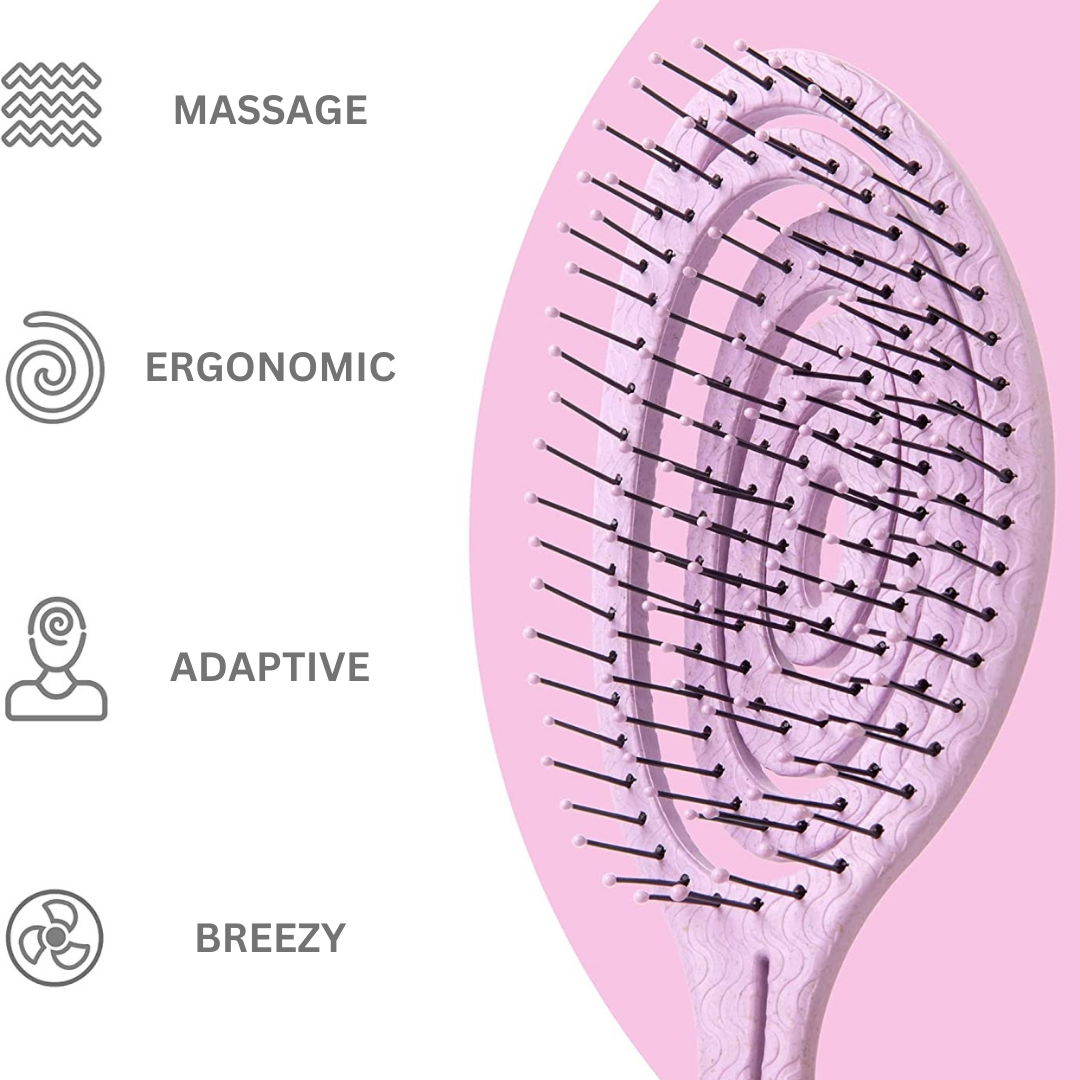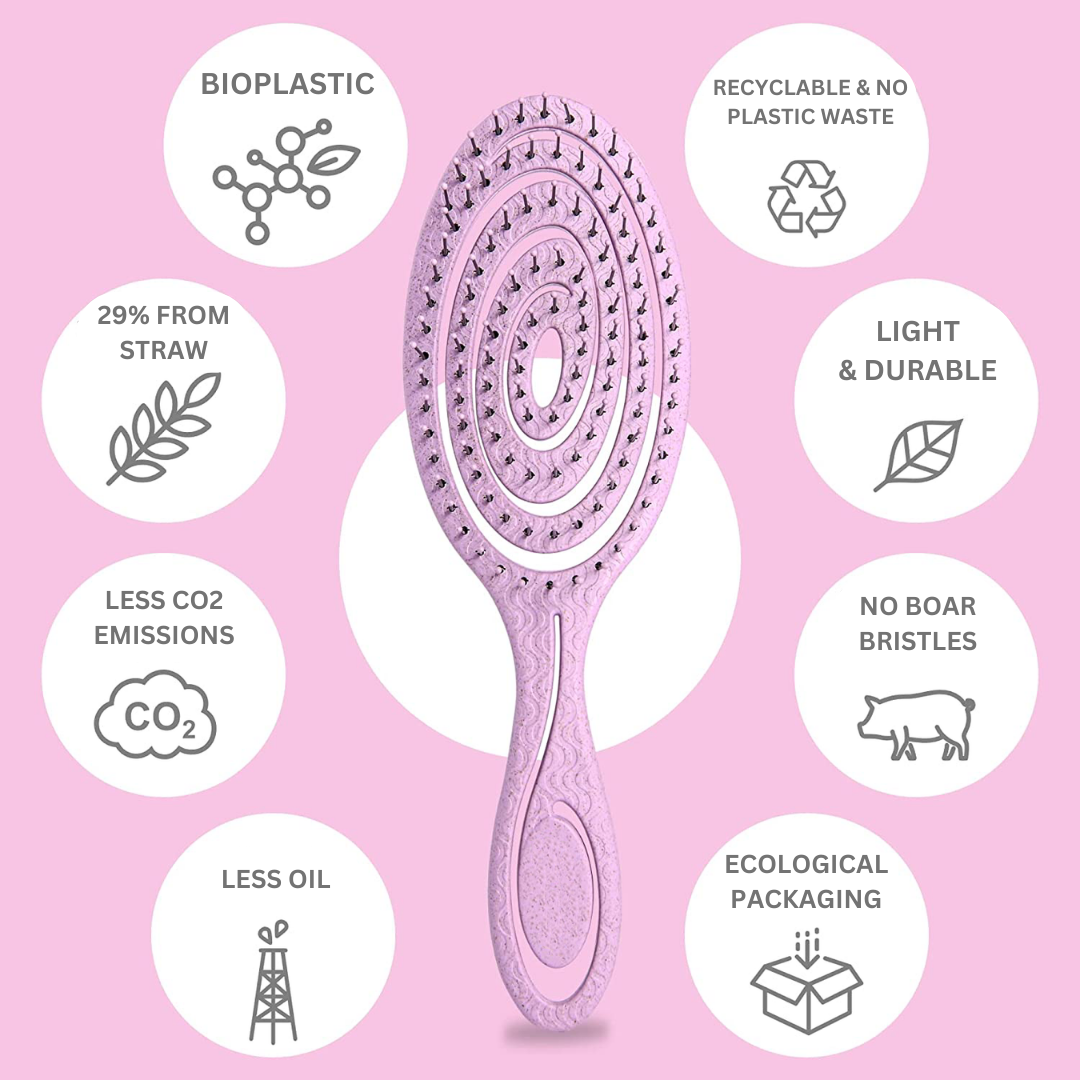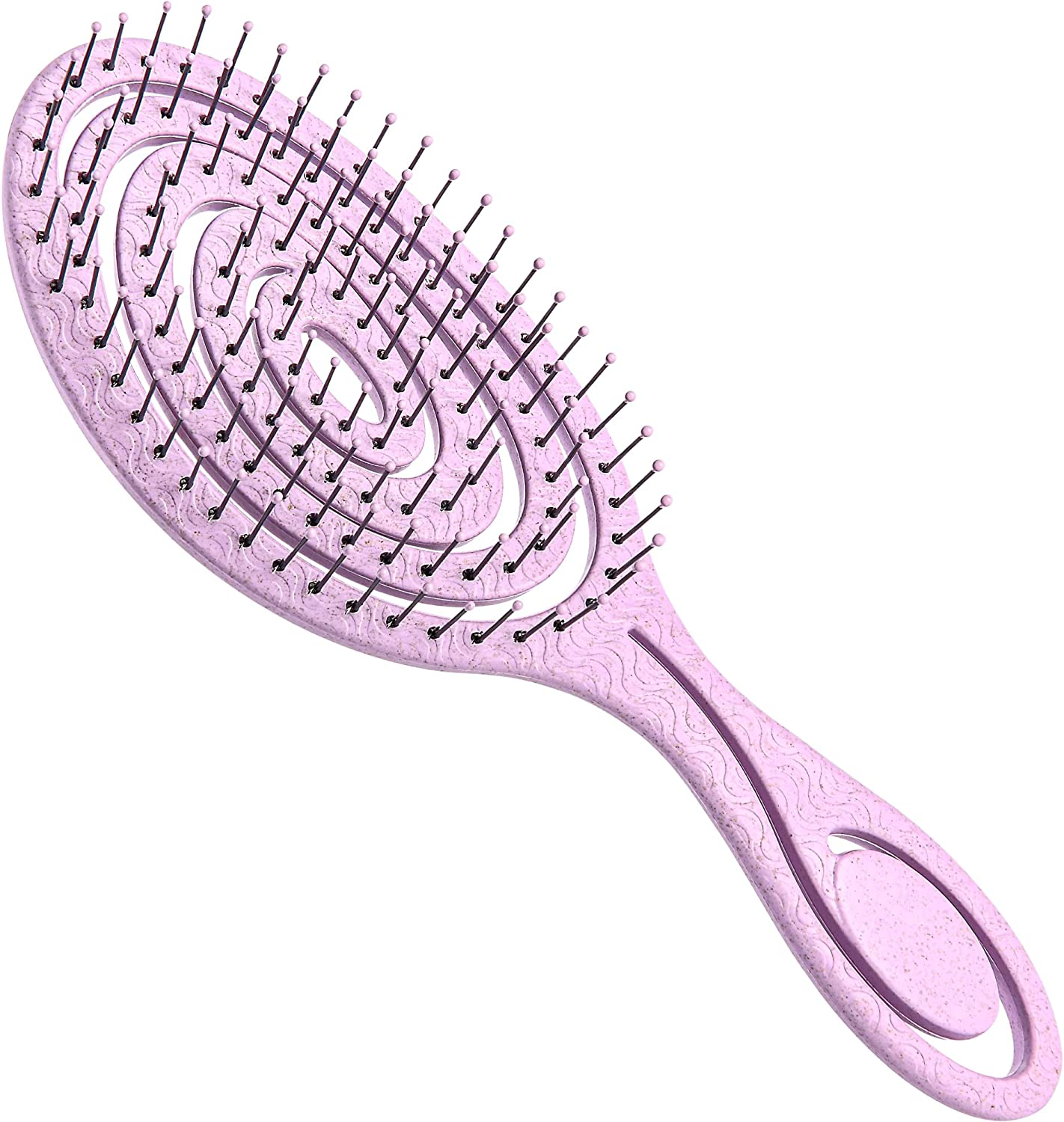 Collapsible content
Shipping Policy

All packages are sent through the United States Postal Service Priority Mail.

➡️ U.S orders are delivered within 2-4 business days.

➡️ International orders are delivered within 5-15 business days and may vary based on the country.

➡️ Due to COVID-19 some international orders may be delayed.
Product Ingredients

HairTru™ Includes Biotin, Folic Acid, Silica, Calcium, Vitamins B5 and B6 and many more natural nutrients.

➡️ Check the full ingredient list here.
Frequently Asked Questions

How does HairTru™ work?

HairTru™ Vitamins are a unique blend of nutrients selected to promote the growth of the healthiest hair and overall health. A healthy body, good metabolism and healthy immune system are the ideal environment for healthy hair to thrive. HairTru™ contains specific nutrients for faster hair growth.

Do the HairTru™ vitamins produce any negative side effects?

There are no clinically proven negative side effects of taking these vitamins. However, If you have any concerns, we encourage you to ask your doctor before taking any vitamins.

How soon will I see new hair growth?

Most customers report new hair growth within 2 weeks. But since hair growth takes time, we recommend that you use HairTru™ for at least 60 days to see best results.

How will HairTru™ vitamins make my hair grow longer and faster?

The HairTru™ vitamins combine nutrients specifically designed to support hair and overall health. A healthy body is the ideal environment for healthy hair to thrive.